IT Services in Boca Raton
Blue Light IT is the managed IT support provider (MSP) that business owners in Boca Raton, count on for their technology needs. We are committed to providing each one of our clients with top-tier service and support. Our IT team is friendly and responsive, and we can help you every step of the way when it comes to protecting and growing your business with technology.
We expertly combine our different managed service provider services in order to provide you with customized help and support, so you only pay for the Managed IT service that your business needs.
Our innovative process starts with a discussion to better understand your unique business needs and goals. We then perform a thorough examination of what your company needs so that we can provide insight into which combination of managed IT support services will best suit your organization. Below are some of the services we offer to help secure and streamline your business so you can focus on meeting your business goals.
Cyber Security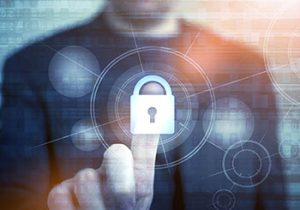 With the number of cyber threats affecting business continuity becoming more common by the day, it is more important than ever to have reliable and trustworthy cybersecurity services in place. All it takes is one motivated hacker to bring your company's operations to a halt. If they are successful, they can lock down or steal your data, render it useless, or even try and use it against you to extort money.
Data breaches can result in large fines, downtime, and negative impacts on your bottom line–something many small and medium-sized businesses can't afford. Our team provides the services you can count on to keep your company safe and compliant with all necessary regulations.
Cybersecurity Risk Assessments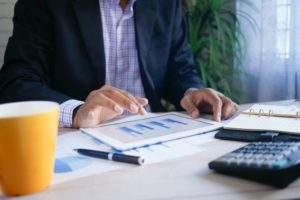 A cybersecurity risk assessment is an important way to identify vulnerable targets that could be exploited by cybercriminals. By conducting a cyber security risk assessment, businesses can uncover potential vulnerabilities and blind spots, which can improve overall security and help avoid potential data breaches.
Our team of experts will look for weaknesses in your network security, outdated devices and software, and open ports that could be used to gain unauthorized access to your company. We will then create a list of actionable steps you can follow to improve your security. As your trusted service provider, we can fix these problems for you and help you better manage your risks.
Managed Security Services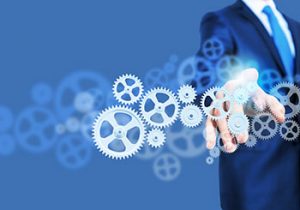 We take a proactive approach to managed security services, which means we're always working to prevent potential issues before they arise. Blue Light IT's managed security services are the ideal solution for businesses that need to keep their technical support and IT costs down without sacrificing quality, service, or protection.
Our expert team of experienced security professionals will work with you to develop a customized cybersecurity services plan that fits your business's needs, and our affordable and predictable rates make it easy to keep your business protected without breaking the bank. By hardening your organization's security and monitoring for potential issues, we can help your company avoid problems before they occur.
Data Backup & Recovery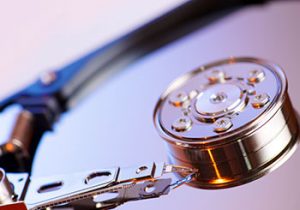 Avoid the hassle and costliness of data recovery services that are not even guaranteed to restore all your important data to you. We specialize in data and hard drive backups, as well as system recovery in the event of an attack or device failure.
Our unique system backs up all your important business data and stores it securely off site, so you'll always be able to re-access your data quickly. By taking frequent backups and correcting problems before they escalate, we can help you, as a business owner, avoid disasters.
Remote IT Services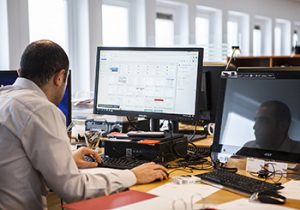 If you're looking for remote IT services that are quick, reliable, and conducted with professionalism, look no further than our expert technicians at Blue Light IT. We have the tools and technology to perform remote work quickly and efficiently, and we pride ourselves on providing quality customer service that you can depend on.
Whether you have a few workstations or hundreds of devices, we can find the right solution for your business to ensure all your technical support needs are met. If you're experiencing a server crash or any other IT issue, don't hesitate to give us a call – we'll have you up and running in no time.
Cloud Computing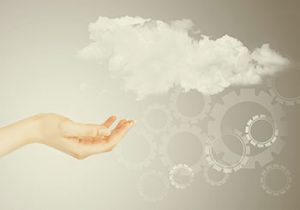 When it comes to cloud computing, you can count on Blue Light IT to set up a managed IT solution that is custom-tailored for your business. We have the experience and knowledge to configure and host your on-premises server in the cloud, with layers of protection to ensure your infrastructure is secure.
With many employees working remotely, having the ability to access necessary tools through cloud services is essential to higher productivity. With our cloud computing service, you can ensure that your employees have a platform to collaborate, retrieve files, create and share documents, and many other essential work functions.
Breach Remediation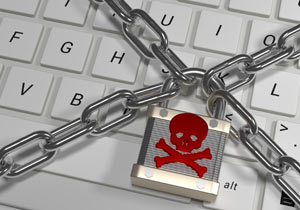 With ransomware attacks on the rise, it is more important than ever to ensure that your organization is protected. With just minutes of access to your company's sensitive data, cybercriminals can cause damage that can lead to hours, or even days, of lost profits and productivity.
If you've become the victim of a ransomware attack, Blue Light IT can help with quick cleanup and robust recovery. Our team has experience resolving issues caused by ransomware and viruses. We may be able to recover locked or deleted files due to attacks, but it's important to contact us so we can act quickly. We can also provide ongoing protection with our managed services to help minimize risks associated with future attacks.
IT Consulting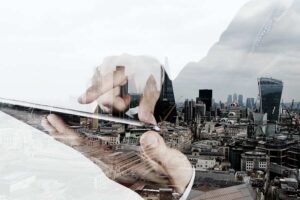 Blue Light IT provides consulting services for businesses that want to get the most out of their IT solutions. No matter if you run a small business or a large corporation, we focus on customer service and creative problem solving, and our team will work with you to learn about your specific needs and goals.
We'll put together the information you need to make smart decisions about your business IT and security, with the end goal of helping improve the efficiency and security of your business. With our expertise and passion for technology, you can trust Blue Light IT to provide the managed IT services you need to grow your business.
In addition, we provide computer support, guidance, and training for your employees so they can be part of the solution.
Incident Response Planning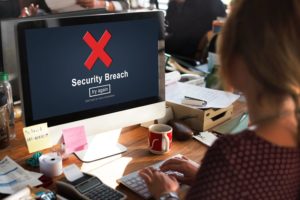 As Cyber Criminals develop more sophisticated methods for attack, the chances for your unprotected data getting compromised increases. A well-crafted incident response plan can help minimize the cost and disruption of a security breach.
A properly tailored CIRP will help identify incidents, assess the impact, take swift corrective action to eliminate threats, clean up, and recover. A good CIRP includes knowing who needs to be involved during an incident, what role each person plays, and what resources are required for a quick and efficient recovery. Blue Light IT specializes in Incident Response Planning, and we can help you put together a plan to ensure you're prepared for any scenario.