To find out more about our services and solutions call us now
561-282-2225
Blue Light IT: trusted computer support for businesses throughout South Florida – Let us help you today!
As a business owner, you have a lot on your plate, even without worrying about protecting your valuable data and computer systems from malicious attackers. Whether you don't have time to focus on your business security or you're concerned with the rising costs of your IT services, we're here to help.
As a leading managed security services provider in Boca Raton and South Florida, our goal is to take care of all your security issues and protect you against cybersecurity threats so you can focus on improving productivity and growing your business. We do this by consulting with you to discover your unique cybersecurity and tech needs, then implementing a custom security solution to keep your data safe and your business running smoothly.
From preventing downtime and improving productivity to on-demand computer support and professional services, Blue Light IT offers all the solutions and managed services necessary to save time and money for your business.
Benefits You'll Experience When Working with Blue Light IT:
Improved Productivity – Focus on what's most important–growing your business–without worrying about your business security.
Reliable Uptime – With proper network security and 24/7 monitoring, we can help ensure your network doesn't go down so you can rest easy knowing everything is running fine when you need it.
Better Compliance – If your organization handles sensitive data such as private client information, health information, or payment information, it's crucial to remain compliant to avoid incidents such as a data breach.
Business Continuity – With the professional services offered by Blue Light IT, you can rest assured knowing that we can help get your business up and running quickly in the event of a cyber-attack.
Save Money – With our affordable flat-rate managed IT Services, you can save capital each month to re-invest in growth instead of spending money fixing technology breakdowns.
Peace of Mind – Knowing any technical issue your business may experience can be resolved quickly with a simple phone call provides invaluable peace of mind.
We know that, as a business owner, you need to mitigate security risks, maintain compliance, and protect clients' data without breaking the bank. Our custom service packages deliver the solution you want and need to protect your organization while staying within your budget.
As cyber-attacks become more common, ensuring you have systems and tools in place to help prevent issues, avoid a data breach, and be prepared for disaster recovery is more important than ever. Whether you run a small business or a large company in South Florida, Blue Light IT is the managed security services provider you can call for all of your technology needs. From cloud services to managed services for preventing incidents and handling any security issue, you can partner with us for expert support.
Contact us today to find out why our clients in Boca Raton and across South Florida count on Blue Light IT as the service provider for all their cyber security and managed IT service needs.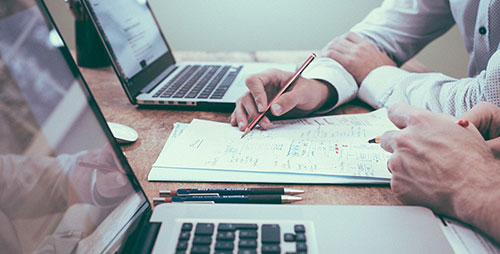 Managed Services
When you need managed services to maintain peak operation in the IT network of your small business, consider us here at Blue Light IT. We'll manage all of your IT services for a flat-rate fee so you can focus your efforts on spurring your revenues to grow. Let us give you the peace of mind you deserve with your small business today with our managed services.
LEARN MORE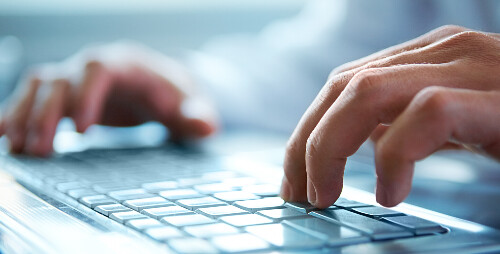 Remediation
We specialize in helping small and mid-sized businesses with disaster recovery after ransomware and attacks by hackers. From isolating and removing the threat to data recovery, we can help get your business back up and running. In addition, our team can provide consulting and security service offerings (such as real-time threat detection and prevention, network security, email security, and more) to help secure your business against security risks going forward.
LEARN MORE