Cybersecurity for Accountants in Boca Raton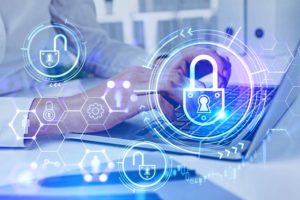 As an experienced accountant or CPA, you know that business owners rely heavily on your extensive experience and knowledge to help them make informed decisions about their finances. Not only do you need to take care of your clients' financial needs, but you likely find yourself dealing with a variety of other tasks to keep your business running.
Whether it's dealing with payroll, human resources, or working on complex financial assessments for your clients, it's your job to make sure that each of your clients has a clear understanding of his or her finances. With so much on your plate, it's easy to overlook important things such as cybersecurity.
At Blue Light IT, we know exactly how to keep your accounting business in Boca Raton secure, whether you run a large CPA firm or operate a small team of accountants. We can provide the services you can count on to better protect your clients' sensitive financial data, while helping ensure your IT runs smoothly around the clock.
The Importance of Cybersecurity for Accountants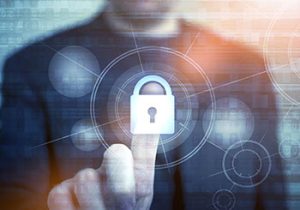 Cyber security has become an essential part of the financial industry for several key reasons.
The Financial Services Industry is Under Attack
Cybercriminals often choose financial companies to target for attacks because there's real opportunity for financial gain. From attempting to hack banks to financial advisors, stockbrokers, and more, there are plenty of opportunities for bad actors.
Our personal and business financial records contain sensitive information that can be used to steal identities, commit fraud, open new credit accounts, and even file for bankruptcy. These types of attacks and identity theft can affect both individuals and companies, and can cause major lasting harm. In fact, as many as 10 million Americans fall victim to identity theft each year.
Accounting Businesses Have Valuable Data
Accountants and CPAs are of interest because they need to store and access clients' sensitive information on their servers while conducting financial audits, forecasting and reporting, tax planning, tax preparation, and other tax services. CPA firms are no exception. In fact, they have more at stake when it comes to hackers than most other businesses in the finance sector because of the nature of their operations.
Accountants Rely on Technology
Certified Public Accountants rely heavily on technology for recordkeeping and transactions, making them highly susceptible to cyber-attacks by hackers who are looking to steal data and valuable assets or commit fraud. Since these attacks are becoming more sophisticated over time, today's accountants can no longer rely on traditional anti-virus solutions to prevent cyber-attacks. As attacks evolve, businesses must take additional measures to protect data and financial information.
Cyberattacks are Becoming More Sophisticated
Blue Light IT specializes in identifying the vulnerabilities that hackers could potentially use to gain access to sensitive information that you store on behalf of your clients. We can conduct an extensive Cybersecurity Risk Assessment to find potential security issues within your business. Once we have identified all the vulnerabilities, we work tirelessly to remove all of them so that your clients' financial information is protected and your business is compliant with laws and regulations. We can also implement ongoing security and monitoring to protect your business as attacks grow in frequency and become more sophisticated.
How Managed IT Service Can Help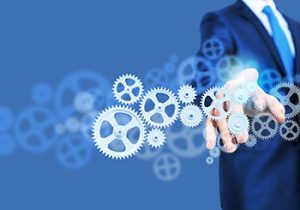 Instead of trying to stay up to date with ever-changing cybersecurity best practices and tools, it's wise to employ professionals to help ensure you're fully protected. While you could hire in-house IT staff, the costs could be prohibitive. Instead, partnering with a managed service provider in Boca Raton, such as Blue Light IT, can help ensure your business is properly protected at a predictable price you can afford.
Focus on Growing Your Business
Running an accounting business requires juggling a lot of work and paying close attention to detail. Because of the demands required to deliver the results your clients expect, it can be easy to overlook security issues. However, for financial service providers of all types—from an individual accountant or certified public accountant to a large CPA firm, security is one of the cornerstones of successful business growth.
Protect Sensitive Data & Stay Compliant
The services that CPAs provide depend heavily on working with sensitive information that clients provide to their accounting firm. Maintaining compliance with United States government regulations is important, but it can be difficult to do efficiently without some level of expertise in IT security. By partnering with Blue Light IT for managed IT services, you can ensure you stay compliant and reduce the chances of a potentially devastating data breach or loss of data.
Properly backing up your data is also important, and our experts can set you up with a system that works continuously to ensure your data is securely backed up. In the event of data loss, restoring is a quick process so you can get back up and running with minimal downtime.
Improve Efficiency & Productivity
Not only can managed IT help you better protect your business and clients, but it can also help you streamline your workflow and boost productivity. Implementing the right tools, and properly securing them, can help you and your team work more quickly and get more done. From securely accessing important software and data from anywhere through server virtualization, to useful cloud applications that facilitate communication and data processing, there are many tools that can be implemented to improve your business. Properly integrating and securing these tools can be difficult and time consuming, but a managed IT partner can help.
Protect Your Reputation
Once a security breach happens within your company and clients' data is stolen (and possibly leaked), it can be extremely hard to restore your reputation. That is why one of the best investments you can make in your accounting firm is one that helps you avoid data breaches and cyberattacks. Not only will this make it easier to keep existing clients and gain new clients, but it will also help you avoid having to deal with law firms coming after you on behalf of disgruntled clients.
Peace of Mind
A business owner's worst nightmare is the theft of confidential client data, and as a small business owner you have even more to lose in terms of your private equity if a cyber-attack is to happen to your business. A breach of clients' sensitive financial data is not only a potential legal liability, but also an emotional burden—so it's crucial to ensure that you're protecting your clients' sensitive financial data with the best security possible.
Count on Blue Light IT For All Your Accounting Security & Technology Needs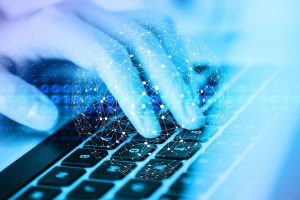 At Blue Light IT, we understand how detrimental a security breach can be to your business, whether you are working with individuals or companies—no matter how large or small their net worth might be. This is why we offer managed IT services that are custom-tailored to suit your company's specific needs.
Our managed IT service will provide you with the services you need to successfully run your business and continually protect the sensitive data you work with. We can help with everything from basic computer support to complex network setups, and even ongoing security monitoring for cyber threats. Our goal is to provide you with business continuity so you can provide the best tax services and customer service for your clients.
When you choose us as your managed service provider, you will receive the utmost care, expertise, and attention from our friendly staff & knowledgeable IT experts, ensuring that your network and devices are being monitored for potential problems 24/7. From preventive maintenance, to resolving technical issues, setting up new computers and devices, and handling any other IT needs you may have. Our goal is to provide you with streamlined systems and top-tier protection for sensitive client data so you can focus on serving their needs efficiently.
If you're an accountant or run a CPA firm in South Florida and you're interested in cybersecurity and managed IT for accountants in Boca Raton, contact us today to discuss your situation, needs, and goals.