Boca Raton Cloud Computing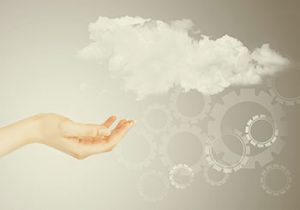 When you need help with organizing your business and want to protect your computers from outside threats but you're on a strict budget, Blue Light IT's cloud computing solutions can help.
Cloud computing offers many benefits, including the ability to allow employees to work remotely. By using cloud-based services, employees can access their business's data from anywhere, at any time. This can have a positive impact on your business by helping keep your employees productive, no matter where they are.
With more people working remotely, cyber security is more important than ever. You need a way to enable your employees to work from home while still protecting your business' data, and we're here to help with all your cloud security needs.
With a secure cloud service set up you can retain employees who are looking for the flexibility of remote work, but another added benefit is the ability to hire the best candidates and most qualified applicants for any position—whether live down the street in Boca Raton, across the United States, or halfway around the world.
Blue Light IT is proud to offer cloud computing services to help businesses in the Boca Raton area secure and protect their office network while enabling employees to work remotely.
Secure & Convenient
At Blue Light IT, we have the experience you can count on to properly set up a cloud solution that is custom-tailored for your business. We can configure and host your on-premises server in the cloud, with layers of protection to ensure your infrastructure is free of security issues.
With cloud services such as Office 365, your employees can access their email, create documents with Microsoft Office and similar tools, share and retrieve files, collaborate and collaborate with teams and coworkers with ease.
Plus, with our team providing fast and reliable managed IT service for all of your needs, you can rest easy knowing your valuable and sensitive company and client data is protected at all times.
Affordable & Predictable
Because our cloud services are fully scalable and available for a flat-rate fee, you'll never have to worry about an IT cost you can't cover. With no additional IT staff needed and no initial capital investment required, you can now direct your cash to more important, business growing prospects, and leave the little things to us.
With the right technology in place you can enjoy solid cybersecurity throughout your business, quickly perform data recovery in the event of loss, and harness the power of cloud computing for scalability as your business grows. When you pair that with our managed services and friendly support, you have everything you need to keep your business running smoothly at a fair and predictable price.
Cloud Computing Benefits
When you work with the professionals at Blue Light IT, you can benefit from our cloud computing services, in a number of ways:
Strong Security – Your business's vital systems and data will be protected from loss, and even theft. Our professional services help prevent and fix security issues before they become a problem.
Service & Support – With our managed IT service, we're always around 24/7 for all your information technology needs, and we'll monitor your systems to prevent any problems in the first place.
Data Protection – With our built-in data backup and secure data storage, you'll never have to worry about losing your data in the event of any disaster. We can quickly assist with data recovery to get your business back and up and running quickly.
Improved Productivity – You can enjoy a more productive workforce by ensuring your employees can quickly and securely access the information and tools they need from anywhere, at any time.
Business Continuity – Whether you run a small business or a large corporation, cloud services can offer business continuity to ensure your business can continue operating, no matter what issues may arise.
Better Compliance – If you handle sensitive information such as clients' payment information or health information, property safety and compliance is essential. Our team can help correctly configure the necessary cyber security measures to keep your data safe.
Useful Tools – In addition to reliable managed services, we provide you and your team with tools that are easy to use so you can control and manage your systems.
Blue Light IT's Cloud Services Can Help Your Business
Whether your employees are working remotely in Boca Raton or across the United States, you can provide them with secure access to their files and applications so they can work securely from anywhere.
With our managed IT solutions, we can even provide your employees with around-the-clock support that they can count on if any problems should arise. We can also provide the necessary training courses to help your employees learn and follow best practices to further improve your organizations' overall security.
We're proud to help organizations across South Florida with all of their cloud solution needs, and we'd love to help you next. We strive to deliver innovative solutions and fast, friendly customer service that you can count on.
If you want your company's infrastructure to be protected around the clock without sacrificing productivity, call us today. With our consulting services, we can discover your needs and goals to craft a cloud service solution that meets and exceeds your expectations while staying within your budget.
Talk to Blue Light IT today about making these cloud computing services work for your business in Boca Raton, or anywhere in South Florida.