Managed Security Services Provider in Boca Raton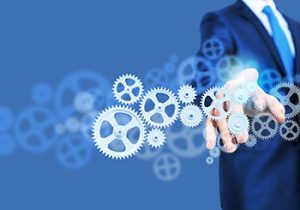 Blue Light IT specializes in offering managed security services (MSSP) for businesses of all types and sizes in Boca Raton and across South Florida. Our IT experts can help your organization's network maintain peak operation, no matter how big or small your business may be.
For an affordable flat-rate, we'll take care of all of your IT services so you can focus on growing your business. You can leverage our experience to maintain peace of mind knowing your network, devices, and cybersecurity needs are handled around the clock, by our expert system engineers.
Technology likely plays an important role in your business, no matter what industry you're in. Whether you just need to keep a few computers secure and fully operational, or you have dozens of employees with devices, the managed services provided by Blue Light IT can help keep your business running smoothly.
Managed Services You Can Count On
When you partner with Blue Light IT for your managed services needs, you get a lot of benefits for your company. From 24/7 monitoring to quick support, you're never on your own―no matter what time it is, even at night or during holidays.
Tailored Packages – Your business needs are unique, and you deserve a completely custom solution that's tailored to ensure you have the service you need, at the right budget.
Predictable Pricing – We don't charge extra when IT troubles arise. Whether your network goes down, a server fails, or an employee has a computer issue, our flat-rate fee has you covered.
Boosted Productivity – With round-the-clock monitoring you'll experience less downtime and quick support so your staff can get more work done while avoiding technology headaches.
Problem Prevention – Part of what makes our service so powerful is our approach to preventing problems before they arise. With our monitoring we gain valuable, actionable insights
Extra Security – With digital attacks on the rise, cyber security has never been more important. Our team can install the cybersecurity tools and provide the monitoring required to protect your business.
Reliable Support – You can count on our expertise around the clock, no matter what issues you may be facing. Our friendly team will ensure you get the technical support that you need, when you need it.
For All Your Technology Needs
We can provide client support at all levels, from preventing problems before they arise to disaster recovery, and everything in between. Some effective ways we can help prevent issues include hardening organizations' security, monitoring for potential issues and correcting before escalation, and providing guidance and training for employees.
Our cyber security experts can provide consulting and advising to help you determine exactly what you need to keep your business secure and minimize downtime.
When your employees have technical issues, we're standing by ready to assist. If your business relies on cloud solutions and tools to get work done, a network outage can severely impact productivity. We can diagnose issues and implement solutions to get your staff back up and running quickly.
With Blue Light IT as your MSP, you won't need to worry about paying full-time employees to manage your IT needs. Going through talent acquisition to find the right IT employees can be a daunting and expensive process. Keeping these technicians on payroll can quickly add up, especially during times when your company doesn't have any technology-related issues.
With our affordable rates you get the benefits of full-time technology support at a fraction of the cost of hiring in-house tech talent.
Contact Us Today
At Blue Light IT, our specialty is providing organizations across South Florida with the technical support they need. Our team has the training, expertise, and technology you need in a managed service provider. When you put your IT support needs in our hands, you aren't just a client―you're a partner that we're committed to helping succeed in any way we can.
If your company is located in Boca Raton or anywhere in South Florida, we're ready to help with all of your technology needs. Contact us today for more information.