Data Recovery & Backup in Boca Raton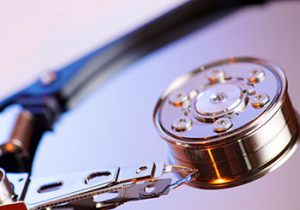 From tax records to client information, your data is essential in running your business. When it's lost because of an unanticipated natural disaster or even worse, it is stolen, you need to make sure you can recover that data so your business can continue to thrive and grow without losing clients.
Data backup and recovery is the most important service you could ever sign up for, as Blue Light IT specializes in computer, data, and hard drive backups, as well as system recovery. We use a unique system that backs up all of your domain and server data and stores it in a dissimilar server off site so you'll always be able to re-access your data quickly.
We've helped businesses of all types and sizes in Boca Raton and across South Florida recover data and help prevent data loss with data backup services that help keep you safe from potential hardware failure around the clock.
Data Recovery Services
Your business needs data to survive and thrive. While you may currently store some data through various cloud-based apps, it's very likely that you have important & sensitive data on your local devices. If you were to suffer a data loss without a proper backup system in place, it can be difficult to get that important data back.
At Blue Light IT, we specialize in hard drive data recovery and have the tools and training necessary to recover lost data due to hard drive failure, malicious attacks, or accidental deletion.
Because hard drive recovery isn't always 100% effective, it should be treated as a last resort option. Instead of hoping lost data can be restored with recovery services, it's crucial that you have an effective backup solution in place that keeps regular copies of your files.
Data Backup Services
With a proper backup system in place you can avoid the need for data recovery service, which can be costly depending on the severity of the loss, and isn't always guaranteed. The reduced revenue you may experience while waiting to get back up and running can add up quickly and impact your bottom line.
While our team can help configure an external drive or storage device for local backups, a cloud-based solution is the best way to keep your important data secure in an off-site location.
We can help back server data up so that in the event your network goes down, you won't lose revenue while waiting and hoping to recover lost data. Even if recovery works, the time and effort required are much greater than simply restoring data from a recent backup.
The Benefits of Data Backups
The data backup and recovery services we provide can benefit your business in a number of ways:
Fast & Effective Recovery – If you don't already have a backup solution in place, our team can work on hard drive data recovery to get you back up and running quickly.
Prevent Unexpected Issues – They happen to everyone, and they can happen at any time. Take preventative measures today so you can have an easier recovery process in the event of data loss.
Avoid Unexpected Bills – With a proper data backup solution in place, you can rest easy knowing your data can quickly and easily be restored, while avoiding surprise bills to
Safeguard Your Business – Blue Light IT protects your data, network, and systems from hacking or virus threats so you can focus on more important issues and business decisions.
For All You Data Backup & Recovery Needs
As a business owner, you have a lot of decisions to make every day. When your plate is already full, the last thing you need is to deal with data loss that can lead to downtime and reduced revenue. If you find yourself in need of data recovery, contact Blue Light IT today. Our team is ready to help with any emergencies, and our data recovery service can lead to a quick, successful recovery so you can get back to business.
In addition to data and hard drive recovery services, we can help set up a data backup system with an on-site storage device and off-site backups for layers of redundancy to make it easy to quickly recover data in the event of an incident.
Regardless of your business size, you need dependable data backup and data recovery in Boca Raton. If your current backup strategy is non-existent or you manually copy files to an external drive on occasion, it's time to put a true data protection system in place before disaster strikes.
Blue Light IT can help with successful recovery of your data in the event of a failure, cyber attack, or accident, and we can help implement a reliable backup solution to keep your business protected. Call us today to prevent an unexpected incident from harming your company.