Cybersecurity Risk Assessments in Boca Raton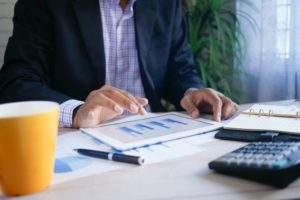 Companies of all sizes face a barrage of cybersecurity threats on a daily basis. Cybercriminals are constantly trying to steal sensitive data, penetrate networks and compromise systems through cyber-attacks. To combat these cyberattacks, businesses need to understand the potential risks they face and take proactive steps to protect their data and stay compliant.
Because of the sensitive data that companies often handle for their clients, the risk of them being attacked is even more so that an individual. Understanding the risks that you face as a business owner is the first step to taking control of your data and systems security.
The best way to uncover and identify these risks is by having a Cyber Security Risk Assessment (CSRA) performed by knowledgeable cyber security experts. Awareness is the first step to improving security standards throughout your business, and a risk assessment can provide the insight you need to make informed decisions about your company's security.
An in-depth Cyber Risk Security Assessment can provide:
A list of vulnerabilities & risks that exist within your business IT
The potential damage that these risks could create if left unresolved
Steps to take to resolve these vulnerabilities and strengthen security
Opportunities to streamline and improve existing IT systems
Better compliance with laws and regulations
A continuity plan to ensure your business can stay up and running
The most important benefit, however, is peace of mind—knowing your business is protected against threats from outside sources that may result in loss of sensitive data or financial damages.
Discover Cybersecurity Vulnerabilities
A cybersecurity audit helps you to identify vulnerable targets that cybercriminals could pinpoint during an attack and improve the security of your company. From weak passwords to open ports, poor network security, outdated devices and software, and more, there are many potential ways criminals can use exploits through cyber-attacks to gain unauthorized access to a business.
During a cyber risk assessment, we look for weaknesses and vulnerabilities that can be exploited by cybercriminals to access sensitive information. Once we've completed the audit, we can begin sorting and categorizing these risks by severity to ensure each vulnerability is addressed. Our experts will then create a list of actionable steps needed to fix these problems for proper risk management.
Without a risk assessment, many of these risks could go unnoticed until it's too late and a breach has occurred, so it's important to identify potential security gaps and vulnerabilities as soon as possible.
Improve Your IT Processes
Many businesses utilize IT systems that are pieced together over time as a company grows, which can lead to overlap, security vulnerabilities, operational risk, and create less efficient workflows.
A cyber security risk assessment is a helpful way to simplify business IT systems. A cyber security engineer at Blue Light IT can spot opportunities to streamline processes to make them more efficient. Not only can this help improve security, it can also help improve overall productivity at your company.
Improve Compliance
Any business that stores any type of personal data (payment information, health records, etc.) is expected to comply with local and national regulations. A cyber security analyst can help certify that required standards, regulations, and laws are being met.
A CSRA will help you to understand:
What types of data your business has access to
How this data is handled, processed and stored within your organization
Who has access to this data
How data is transferred or shared with third parties
What security measures are in place to protect this information
An assessment helps to identify and mitigate risks that could lead to financial, reputational or operational losses due to the actions of hackers and malware.
Protect Your Business
With the results of a comprehensive cyber security risk assessment, you'll know exactly what steps you need to take to ensure your business is secured against potential cyber threats.
You'll understand areas where your business may lack necessary protections. With this information you can take appropriate action—like strengthening passwords, encrypting data, improving network infrastructure, and updating security software for quick and effective security improvements.
We can even help ensure each employee understands best practices to ensure they are able to identify potential security threats (such as phishing attacks, suspicious files, etc.) and respond accordingly by following the proper procedures. When combined with the proper security measures and security controls in place, this training can remove a lot of vulnerability in your enterprise.
Blue Light IT is Here to Help
Digital security risks must be identified so proper security controls can be implemented before a security breach occurs. By running in-depth analysis of your current IT systems and uncovering vulnerabilities and threat potentials, the experts at Blue Light IT can show you exactly what risks are present throughout your business.
With risks and vulnerabilities organized by overall potential threat, you'll have actionable steps you can take to better improve your business security and compliance. Our team can help implement these security improvements to help reduce your chances of becoming a victim of cybercrime, and we can even help simplify and streamline your IT processes.
Additionally, our team can help you set up a continuity plan to protect your business in the event of an incident, and we can provide ongoing cybersecurity services to ensure your network, servers, devices, and data are protected around the clock.
If you run a business in Boca Raton, or anywhere in South Florida, contact Blue Light IT today to learn more about our Cyber Security Risk Assessment services and discover why so many clients trust us with securing and protecting their critical infrastructure.